Back to All News
August 11, 2023
The Benefits of Renting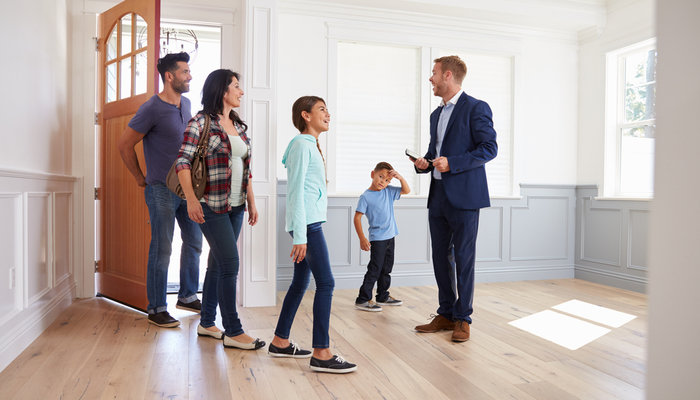 The changes in life can be a tricky thing to navigate. Sometimes things go just as planned and sometimes just when you think you are smoothly navigating life, that's simply not the case.  From the first step out of a parents' home to completing college, from a new job in a new city or a change in marital status, illness or downsizing, however change comes at us, there is always a bit of uncertainty.  Whether change is welcomed with open arms or with a bit of hesitation it is important to remember the countless benefits being a renter has that can provide some certainty in a time of change.
Building and Lawn Maintenance:   HVAC/heating replacements or repairs, or appliance repairs and replacements, are just some of the large ticket items renters don't need to budget for.  Additionally, yard work, lawn services or landscaping time and costs are no longer budget items.   This also means no longer allotting time to meet with contractors to gather quotes for work needed.  A renter has access to timely repairs and replacements from knowledgeable technicians with no diagnostic or hourly service fees.
The Bottom Dollar: Renting comes with no hefty down payment or risk in depreciation of home prices.  It comes with no real estate taxes.  While you still need insurance to protect your belongings, renters' insurance premiums are far less than a homeowners insurance policy.  Additionally, if you are lucky, utilities or pest services could be included in your monthly rent depending on the property.
Amenities: Not only are they included but come with no extra dues or fees.   In today's day and age as residential community's work to compete for residents, a renter can get things like a Pool, Gym, Dog Park, security or fire pits included right in the cost of rent.  Today's renters' hard-earned money can be used for other, more profitable investments or expenses.
Flexibility: Lease terms can range from 3-12 months with easy end of lease options depending on the property.  This provides renters flexibility to transfer to a larger or smaller apartment if the need arises or if a change of circumstance warrants a potential lease break.  These fees are minimal compared to the waiting game of a home sale and the fees associated with realtors and closing costs.
Here to help: Property management teams that are on site or available when needed.  This adds to the sense of relief coming home knowing that anything needed can be addressed by the management team.
A Community: Apartment complexes create a sense of community.  Complexes host residential events to not only show appreciation for their residents, but also to bring people together.  Neighbors in proximity can be a support structure and relationships built continue when one moves out.
For all the reasons outlined above today's renter can take solace in the fact that it will cost them their rent payment each month and give them peace of mind knowing that the repairs, the people, and the experiences of today's renter and future renter are what rental teams are focused on. In a world of great uncertainty, being connected to a community helps ease the discomfort our lives can sometimes confront. And that is something home ownership cannot buy.
Here are Investors Associated we strive to give our residential tenants a sense of community and belonging along with all the other amenities apartment living can provide.  To learn more about our residential communities and the peace of mind they can bring to your life, reach out to Kimberly Hill at [email protected]