Back to All News
September 21, 2022
How Businesses Benefit from a Suburban Location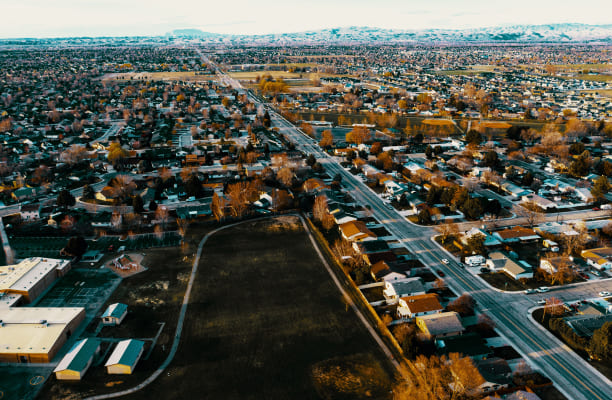 One of the most important development trends in recent years has been the push to redevelop, reenergize and revitalize downtown districts in cities and towns across the country. Businesses seeking to attract today's workforce, comprising a mix of millennials, empty-nesters, and active seniors, have moved their locations downtown because of the live-work-play dynamism that dense, mixed-use offices provide. However, the same results can be achieved outside of the downtown setting at a much lower cost.
Living and Working in the 'Burbs
COVID-19 has bolstered a preexisting shift in commercial real estate away from core downtown markets. More and more, companies are recognizing that both prospective and existing employees are drawn to suburban spaces that, when developed correctly, can provide many of the same benefits of an urban lifestyle. Not only that, they can do so while also offering the usual suburban benefits: a short commute, convenient and usually free parking, proximity to high-quality school districts and plentiful green space like parks and trails, and an overall lower cost of living compared to downtown.
An Employer-Friendly Market
Financially, bringing the lifestyle campus model to the suburbs makes sense for companies. Space is at a premium in downtown neighborhoods, with commercial rents are on the rise. Suburban office markets are more affordable, and they offer a much wider selection of sites to choose from.
An Employee-Friendly Environment
Everyone appreciates convenience, and having more options is a good thing. At the same time, living and working in places that are interesting, engaging and enriching is important to the new workforce. Therefore, to compete with the revitalized downtown districts, suburban office parks can't just have high-quality brick-and-mortar infrastructure and lower rents, they need to replicate the bustle of being downtown with a wide range of activities and amenities. Developers and owners are doing things like adding first-class fitness centers and hosting food truck gatherings, farmers markets, and barbecues, or offering tenant activity days and other special events to create a unique environment.
IA Management operates in Arizona, Colorado, Kansas, Mississippi, North Carolina, and Wisconsin—and the list of our properties continues to grow. We invite you to take a look at all the properties we manage and reach out to us about leasing!