Back to All News
August 11, 2023
Fly Over States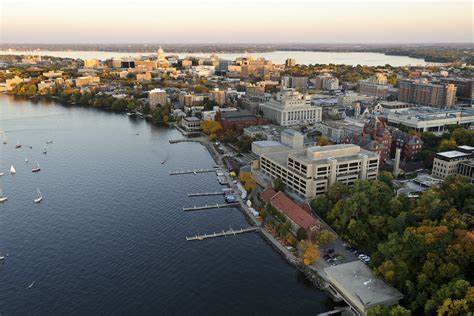 The Allure of Commercial Real Estate in Middle America
Country songs have been written about the simple greatness of "Fly Over Country."  The middle of the country is spoken about from the beautiful landscapes to the welcoming communities, but that is not all these majestic states provide, especially when it comes to real estate investments opportunity. This region offers several compelling reasons to invest in its commercial real estate market.
We have seen a dramatic increase in weather and climate disasters in the US in recent years, with 18 separate incidents costing at least $1 billion in 2022 alone, according to the NOAA National Centers for Environmental Information ("NCEI"). Nearly half of these disasters struck coastal communities.  The events that occurred last year were not an anomaly – the annual average for separate billion-dollar events over the last five years is 17.8 events, according to NCEI.   It is becoming clear that weather cycles are changing and creating more havoc closer to the coasts.  While middle America is not immune to its share of severe weather events, the region has few notable weather and climate disasters that lead to destructive outcomes for real estate investment.
Cities in middle America often offer a more cost-effective lifestyle.  A First Quarter of 2023 survey done by The Council for Community and Economic Research found that Hawaii, California, Massachusetts, New York, Alaska, and Maryland scored the highest on their composite cost of living index, while Mississippi, Oklahoma, Kansas, Missouri, and Alabama score the best when it comes to stretching your dollar.  These secondary markets have been investing in their communities and the result is that Middle America is beginning to attract younger residents seeking more affordable housing and a healthy work-life balance, and older residents looking to be closer to their children and working toward retirement.  Having lower economic cost factors allows them to achieve their version of the American dream and enjoy life with more disposable income.
These middle America markets offer a business-friendly environment with favorable regulations and lower operational costs compared to coastal areas. Many communities have attractive tax incentives and investment programs to further incentivize businesses and real estate investors. This supportive atmosphere encourages entrepreneurship and attracts businesses to the region. Businesses looking to attract talented employees can also take advantage of the lower cost of living expenses discussed above.
Commercial real estate in middle America presents a unique opportunity for investors seeking stable returns, emerging markets, and an affordable cost of entry. These markets often provide a diverse, yet stable economy,  and lower cost of living and general expenses, including insurance premiums, making the markets attractive for real estate investment.
At Investors Associated, we believe in a diversified approach to real estate investing. We are focused on secondary markets and our portfolio includes a balance of property types. To learn more about the property selection process here at Investors Associated, LLP, please reach out to Jamie Stefan, Sr. VP of Investor Relations at (414) 797-3947 or [email protected].