Back to All News
November 20, 2023
AI Offers a Fresh Approach for Real Estate Pros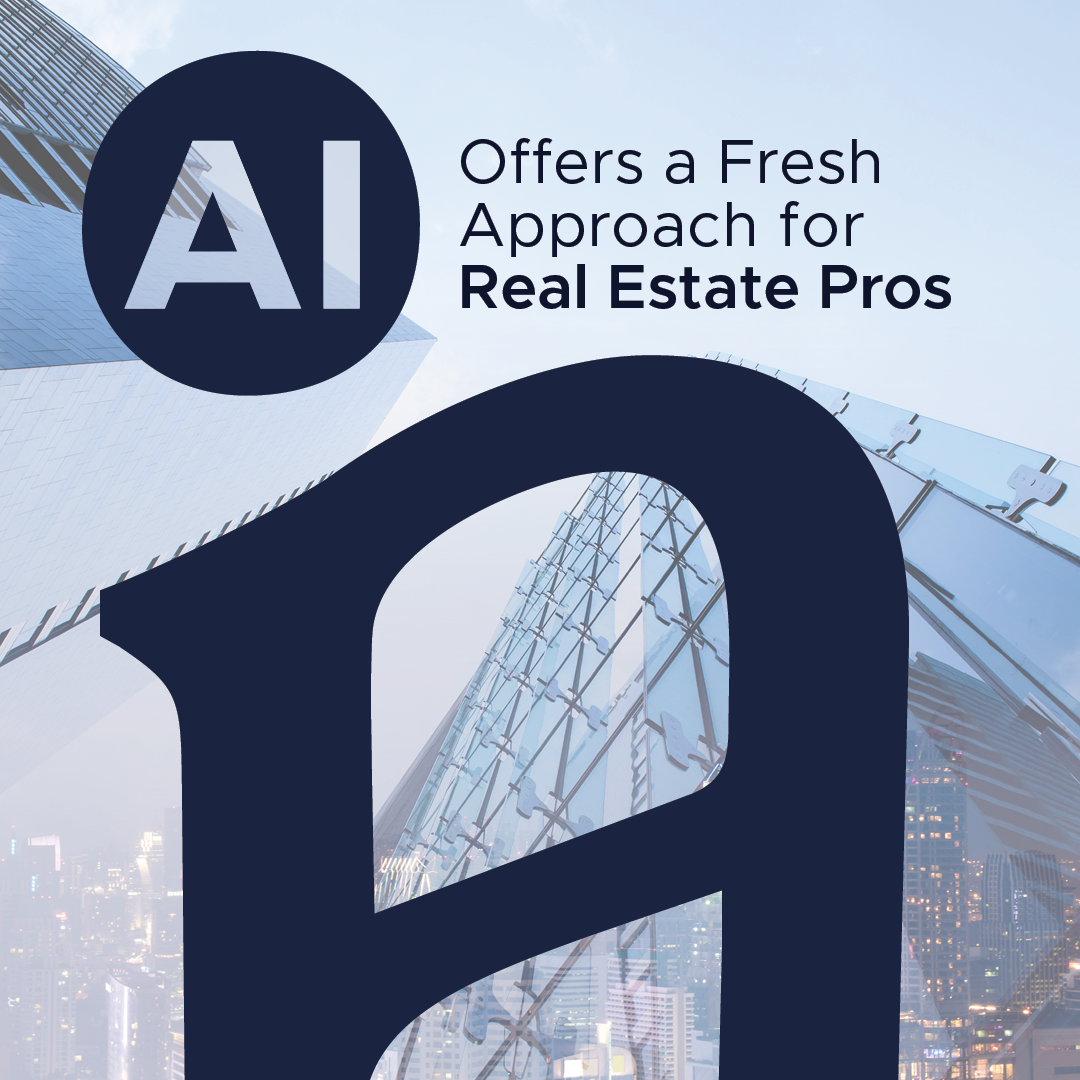 Today impressive things are being done with the internet and connectivity – also known as the IOT or the "Internet of Things."  This is especially true in the real estate industry.  Connectivity has made real estate ownership and management much more effective and efficient.  Today companies can quickly monitor doors, security systems and mechanical systems.  Internally they can process accounting numbers and provide data to their investors regarding financials, marketing, economic trends and recent acquisitions or developments.  With tenants a landlord can instantly provide space availability options, building charges and attend to maintenance concerns.   Conversations with current and potential investors or tenants has become a two-way conversation with back-and-forth information being shared as an amenity when shopping for real estate opportunities.  AI will take this connectivity to a whole new level.
No longer will real estate be a wait and see game. AI will identify trends with regards to building maintenance and provide an instant recommendation.  Today, we can input and track information, but interpreting that data can be time consuming and tedious with small trends sometimes being overlooked by the human eye.  With AI running in the background of our security programs or maintenance software it will be able to predict maintenance issues and recommend preventive maintenance, saving companies potentially millions of dollars on costly repairs.  AI will allow for a preemptive approach to building management and maintenance.
Similarly, attracting new investors and tenants could be a simple data parameters entry into the system with it popping out metrics on where to target and marketing directly so that a specific target is reached and retargeted on multiple platforms if needed.  Research becomes less of a tedious analysis task with AI shaving time and money off the table.
Internally, accounting trends will be easier to identify with AI's attention to minute changes.  This will provide the reviewer with granular details which could easily be missed by the human eye.  Small changes in cash flows that could lead to bigger problems could be diagnosed sooner than later.  AI's ability to take data input and analyze it quickly and consciously will be a big advantage to the real estate industry as well as other industries.
This is all exciting, but very frightening as well.  AI has the ability to control our flow of information and provide what it sees as an answer which leaves a new set of risks and challenges for our two-way conversations with investors and tenants.  Data can go in, but the program can be left to decide what it feels is the best course of action.  Long range planning and understanding is needed before too many advancements can be rolled out and trusted.
AI is coming and we are just seeing the tip of the ice burg on the many exiting and scary things to come. To learn more about how Investors Associated is currently utilizing AI and the future opportunities it is seeing, please reach out to Jamie Stefan at 414-797-3947 or [email protected].